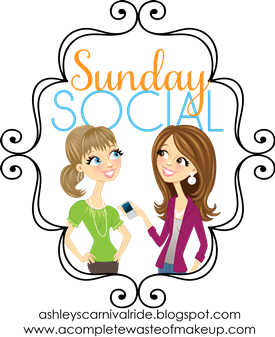 I love Sunday Social. Basically Neely just tells you what to write and you do it and I am nothing if a bind follower who will do anything strangers tell me (I am ripe for the picking prospective cult leaders!), so it is perfect for me.
1. What is your favorite fall activity?
My favorite fall activity is pretty much the same as my favorite winter, spring and summer activity: napping.
But for a more season-specific activity, I love apple picking. I have never been apple picking but I feel like I love it and I am from Massachusetts so the fact that I have never actually gone apple picking is kind of inexcusable except for the fact that I am irrationally afraid of snakes and avoid nature-like areas like the plague.

2. Do you follow a football team?
No. No I do not.

3. What is something fun about fall in your area?
We have this place called the Big Apple where they have apple picking and whatnot. But I just go for the apple donuts and caramel apples- basically unhealthy things that I justify as healthy because they have some apple in them.

4. What are your favorite fall staple outfits?
I love me some skinny jeans and booties. Simple but comfy. I also wear leggings as pants and am unapologetic. They are comfortable and easily transition from day to night. And by easily transition from day to night, I mean I can collapse in my bed still wearing them and justify it because they are leggings which are basically the same thing as pajamas.

5. What things are his looking forward to most about this coming fall season?
Leaves. Boston is so pretty in the fall. I am looking forward to Thanksgiving and cuddles and isn't there a Hunger Games movie coming?

6. What is your favorite fall holiday?
Thanksgiving duh. It's my favorite holiday ever. I get to eat and nap and then go shopping at 4 in the morning. It's my fantasy come to life.
Thanks for stopping by guys! I am off for work and then slaving over my homework all day!